Thermodyne Foodservice Expands its Presence on the East Coast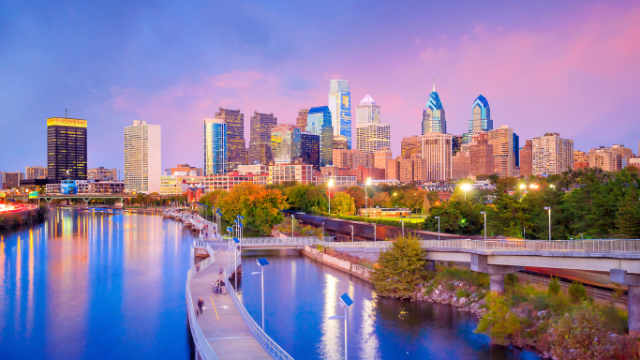 Thermodyne Foodservice Products announces that Philadelphia-based 2Equip is the company's newest representative group to offer Thermodyne's extensive range of full-sized slow cook and hold ovens.
Thermodyne Foodservice Expands its Presence on the East Coast
According to Aaron Bremer, director of sales at Thermodyne, the partnership with 2Equip was established earlier this year at the North American Association of Food Equipment Manufacturers (NAFEM) Show. As a result, 2Equip will now serve Thermodyne's extensive customer base in the Mid-Atlantic region, specifically in eastern Pennsylvania, New Jersey, and Delaware.
"We're excited to work with Paul Riley and his fantastic team at 2Equip to bring Thermodyne's cutting-edge ovens into more commercial kitchens all over the East Coast," says Bremer.
Thermodyne offers more than 35 different slow-cook and hold ovens, with models ranging from a three-shelf counter-top unit to a unit capable of holding 42 full-size steam table pans. These ovens are suitable for a wide array of applications, from schools to healthcare facilities.
Much of Thermodyne's equipment is available for same-day shipment across the country. Thermodyne also offers extensive design experience and the manufacturing capacity to customize equipment to meet specific customer needs.
For more information about Thermodyne and its revolutionary method of transfer heat technology, visit www.tdyne.com. Businesses interested in becoming Thermodyne dealers can email Bremer at aaron.bremer@tdyne.com.
About Thermodyne
Founded in 1987, Thermodyne Food Service Products, Inc. specialized in the manufacturing of both countertop and full-sized slow cook and hold ovens. Each unit features Thermodyne's patented Fluid Shelf Technology, in which low-temperature heat is transferred throughout each shelf rather than through the air. This not only ensures food quality and safety, but also allows food products to be held for extended periods. For more information, call 888-310-7352.
Posted in: Company News