The Who, What, and Why of Rethermalizing Food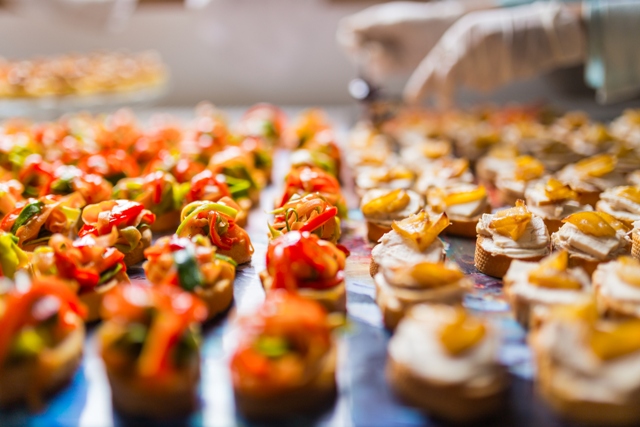 If you're new to the concept of rethermalization, you've come to the right place. Today we're going to tell you who's drawn to the practice, what it entails, and why you should consider it.
Who
The better question would be who doesn't rethermalize food these days? According to experts, it's a pretty short list.
This practice is omnipresent in large hospitality foodservice such as banqueting, catering, and hotels where large numbers of people need to be fed within a short time frame (Kitchen Heat).
Odds are high that if you work in a commercial, industrial, or institutional kitchen, you could benefit from this method.
What
Those who have to feed large quantities of people know how difficult it can be to ensure that meals are ready on time and with consistent quality. One way is to cook and hold food in hot food cabinets until it's time to serve; however, this method won't work in every situation.
That's where the rethermalization process comes in. With this method, food is cooked ahead of time, then chilled or frozen until it's needed.
During the process of rethermalization, the food is placed there under a suitable temperature and will stay there until it is ready for consumption (Valerie Arthur).
Because of food safety issues, rethermalization units must be programmed and optimized to bring food safely and effectively to optimum temperature.
Why
If you work in a professional kitchen, you understand the need for this technology. Whether your kitchen is large or small, you have experienced the struggle of having all dishes for each meal finished at the exact same moment. With the rethermalizing process, you're given the chance to prepare one or more dishes ahead of time and then guarantee that they'll be available when needed.
How We Can Help
If you have questions or comments about food rethermalization, or if you would like to chat with us about our line of premium products, please feel free to contact us. We've been in the business for thirty years, and we'd love to put our expertise at your disposal.
We look forward to hearing from you.
Posted in: Cooking Tips & Recipes