Spring into Some Low-Temperature Cooking!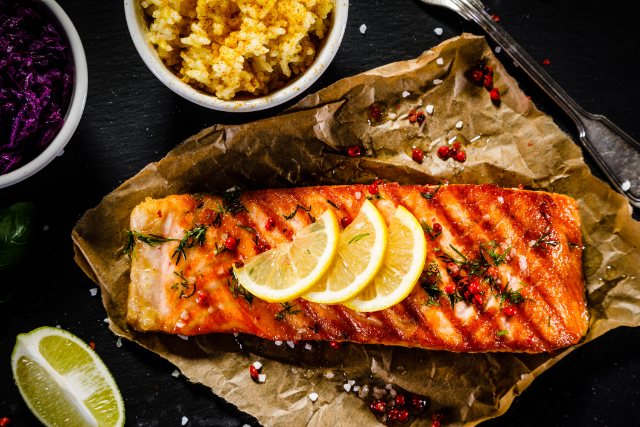 This spring, why not change it up with some delicious and hearty low-temperature cooking? There are several reasons to do so, not the least of which is the fact that many other popular cooking methods actually reduce the nutrient contents of foods.
The following nutrients are often reduced during cooking:
Water-soluble vitamins: Vitamin C and the B vitamins — thiamin (B1), riboflavin (B2), niacin (B3), pantothenic acid (B5), pyridoxine (B6), folic acid (B7) and cobalamin (B8).
Fat-soluble vitamins: Vitamins A, D, E and K.
Minerals: Primarily potassium, magnesium, sodium and calcium.
Not only does low-temperature cooking save energy and flavor, but there's also some evidence that it also helps your dishes retain their nutrients. With such advantages in its favor, why not give low-temperature dishes a try this spring?
If you're sold on the idea but not sure where to start, we've compiled the list below.
Fresh Low-Temperature Options
First, we love Sally Schneider's Slow-Roasted Salmon. One advantage to this choice is that salmon cooks so quickly that even slow-roasted salmon doesn't take very long. With ten minutes of prep and thirty-five minutes of cooking, you're able to go from counter top to tabletop in under an hour.
Second, we're big fans of this Low and Slow Roasted Pork Shoulder from Jill Castle. While it does take all day long to cook, this bone-in pork shoulder is well worth the wait. Succulent, tasty, and completely satisfying.
Finally, for those willing to try something a bit less everyday, we suggest this delightful Duck de Marietta from the Omnivore's Cookbook. This crispy-skinned, citrus-stuffed duck is simply packed with flavor. The only question is what you plan to do with the five hours of hands-off cooking time.
We Can Help
Here at Thermodyne Foodservice Products, Inc., we have spent the last thirty years supplying quality food warmers for commercial, industrial, and institutional kitchens. If you have questions about our premium products, or if you would like to discuss anything else, please feel free to contact us.
We look forward to hearing from you.
Posted in: Cooking Tips & Recipes