Producing Prime Rib Profitably with Thermodyne: A Roundtable with the Baker Street Team
For a restaurant, prime rib can be a big profit generator – or a big headache if it's not cooked and held properly. Baker Street Steakhouse, in Fort Wayne, Indiana, is renowned for its prime rib. On an average weeknight, this fine-dining steakhouse serves up about 15 pounds of prime rib; on weekends, that number can be closer to 25 pounds. We asked the Baker Street team to tell us why they chose the Thermodyne and the Fluidshelf Technology to produce their delicious prime rib.
What are some of the problems inherent in serving prime rib?
Executive Chef Aaron Bremer: Improper serving temperature: your prime rib is still cooking while you're trying to hold it that night for service. Or, temperature fluctuations. Not having the right temperature, you can overcook or undercook your prime rib. If you mess up a 16- or 17-pound loin, it really hurts your pocketbook.
At one point, you had stopped serving prime rib. Why?
AB: We were holding it in the hotbox. The temperature in the hotbox would fluctuate so much that the prime rib would continue to cook. Someone would come in for a 9:00 reservation and want a medium-rare piece of prime rib, and we didn't have it.
But that changed when you started using the Thermodyne "Prime Minister" oven.
AB: We never thought there was a machine like this that could cook at such a "precise" temperature, in this case a precise low temperature. Our prime rib is actually cooked overnight for 18 hours, and it's a nice, beautiful, bright red piece of meat. That's a unique selling point. People are just blown away when they get this nice, bright red prime rib that's beautifully falling apart.
James Khan, Owner: For what it does, the Thermodyne "Prime Minister" is probably my favorite piece of equipment. It's so small, it's hardly noticeable. But there isn't any other equipment that we have that is as easy and effective to use. To order, it's a matter of pulling out the drawer, cutting a piece of prime rib, putting it on a plate and adding au jus. It takes about three minutes. The prime rib is perfectly red throughout.
Is the "Prime Minister" easy to use?
JK: I could train my 10-year-old how to run the Thermodynes!
If you were going to start a new restaurant today, would you use Thermodyne?
AB: Absolutely. The longer you can say you cook something, the more it's a selling point – say, a 48-hour short rib as compared with a 3-hour short rib. That's something you can talk about with your guests. Anywhere I'd go, I would recommend it if the menu featured something that I think could be prepared in the Thermodyne.
JK: At our other restaurant, The Hoppy Gnome, we cook all our proteins in four Thermodyne units. It saves us tens of thousands a year just in rent alone. We can have a smaller kitchen and the Thermodyne ovens are EPA 202 approved so they do not need to be placed under our hood systems.
To download this case study, or to view other Thermodyne case studies, follow this link.
*Featured in Foodservice Equipment & Supplies, January 2017 (Page 61)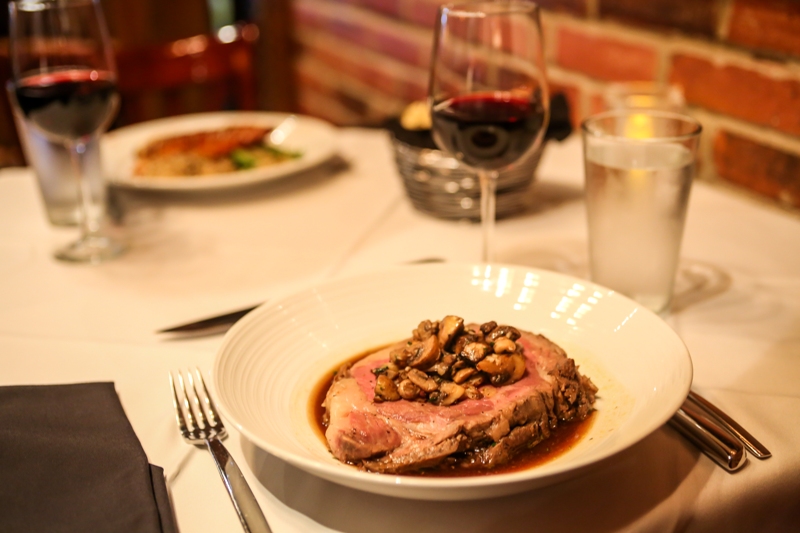 Posted in: Innovation