Prepare for Holiday Catering with Commercial Food Warmers and a Battle Plan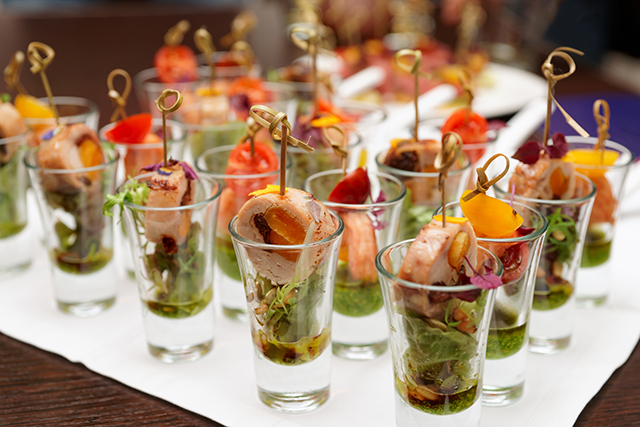 Catering is a big business.
According to the most recent data available, sales from mobile catering (including both food and drink) were forecast to reach 967 million U.S. dollars during 2017. Not only that, but the industry has seen growth every year since 2010, with no end in sight.
As we head into the holiday season, catering orders skyrocket. With both individuals as well as businesses planning to host holiday parties, everyone from managers to stay-at-home-moms are looking for a little catering help.
As you prepare to face this busy season, take the following issues into consideration.
Boosting Sales
One of the first steps you should take is to boost your advertising in the run-up to the holiday. While your website and your standard marketing will stand you in good stead for the rest of the year, it's important that you make an extra push at this time of year to capitalize on the sudden surge in the market.
Of course, if sales are up, you must make further considerations.
Adding Staff
Consider whether or not your current staff is up to the task of increased orders. Interview them, evaluate their performance, and consider hiring seasonal workers to help ease some of the pressure. Be sure to hire early enough to address on-the-job training before your schedule really explodes.
Noting Needs
However, this season of catering goes for you, be sure to keep detailed notes. The fact that you have an entire year before the holiday season rolls around again can be both a curse and a blessing. That long stretch of time can be a curse if it causes you to put off problem-solving and making needed improvements. It can be a blessing if you use the time to prepare even more effectively for the year to come.
We Can Help
Here at Thermodyne Foodservice Products, Inc., we supply food warmers for commercial, industrial, and institutional kitchens. If you have questions or comments about how we can help you reach your full catering potential, or if you would like to hear more about our premium products, please feel free to contact us at any time.
We look forward to hearing from you.
Happy Holidays!
Posted in: Cooking Tips & Recipes