Spring Surprises for Your Food Holding Cabinets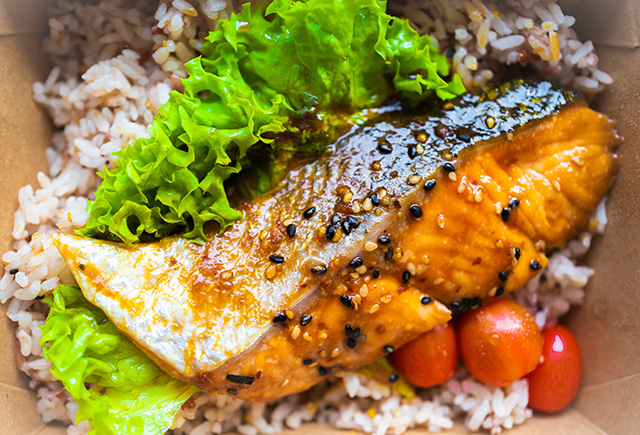 It's probably no surprise to your food holding cabinets that they'll spend this spring doing what they do best: keeping your dishes fresh and hot!
In order to keep everyone else on their toes, however, consider filling your warming cabinets with some delightful spring delicacies using the best seasonal ingredients.
Spring Surprises
For something light, simple, delicious, and seasonal, we recommend this easy Penne with Spring Vegetables. Though the recipe calls for combining your pasta with sugar snap peas and fresh asparagus, you can easily substitute the fresh local produce of your choice. Just cook, toss, hold, and serve. Nothing could be simpler.
To take advantage of one of the best seasonal sides, be sure to make room for these Roasted New Potatoes with Garlic. Though the prep time is only fifteen minutes, these babies need to cook for an hour. Be sure to plan ahead! If any dish is worth the wait, this one is.
As a main course, why not try these Curry-Yogurt Grilled Lamb Chops? They may sound fancy, but they're actually quite simple to prepare. Olive oil, fresh ginger, and garlic combine to ensure optimum levels of deliciousness; and when paired with rice and fresh fruit, this course will be a perfect option for a warm spring evening.
Another light-meat option that pairs well with spring is this ravishing Teriyaki Glazed Salmon. Not only is it bursting with flavor, but it's also quick and easy. With only a twenty-five-minute total cooking time, you'll be in and out of the kitchen before you have a chance to break a sweat.
We Can Help
Here at Thermodyne Foodservice Products, Inc., we have spent the last thirty years providing quality food warmers for commercial, industrial, and institutional kitchens. To hear more about our premium product lines, or to chat about anything else, please feel free to contact us at any time.
We look forward to hearing from you!
Posted in: Cooking Tips & Recipes