Spring Cleaning? Include Hot Food Holding Cabinets!
A survey given in 2013 on behalf of the American Cleaning Institute reveals that the concept of "spring cleaning" is more than a myth. In fact, the majority of those surveyed participate in one way or another.
How often, if at all, do you or someone in your household engage in spring cleaning?
Every year (72%)
Every other year (5%)
Every few years (4%)
Less often than every few years (4%)
I never spring clean (12%)
Don't know (3%)
The 72% who participate every year tend to focus their energies mostly on bedrooms, kitchens, and bathrooms. This is, perhaps, unsurprising, considering the amount of time people spend in those areas.
Why Spring Clean?
If you run a commercial kitchen, you're already likely to follow a daily cleaning checklist to ensure that your kitchen is safe and bacteria-free. However, there are still a few reasons to participate in spring cleaning.
First, even a well-managed staff will occasionally overlook certain tasks. Even if it only happens once in a while, a good spring cleaning will take care of the occasional oversight. Second, spring cleaning often involves moving rarely-budged equipment and therefore will reveal grime, mold, or other issues that would have continued and potentially caused major problems down the road if they hadn't been spotted early.
Include the Hot Food Cabinets!
As you make plans for spring cleaning, be sure to include your hot food cabinets. While you certainly already clean the interior and the glass sections daily, spring cleaning is an excellent opportunity to pay attention to the outer surfaces, the hinges, and the cord. While you're cleaning, keep an eye out for any preventative maintenance issues. Dealing with such matters early can help prolong the life of your hot food cabinet.
We Can Help
Here at Thermodyne Foodservice Products, Inc., we carry food warmers in various sizes, styles, and varieties. If you have questions or comments about cleaning your appliance, or if you would like to hear more about our premium products, please feel free to contact us at any time.
We look forward to serving you.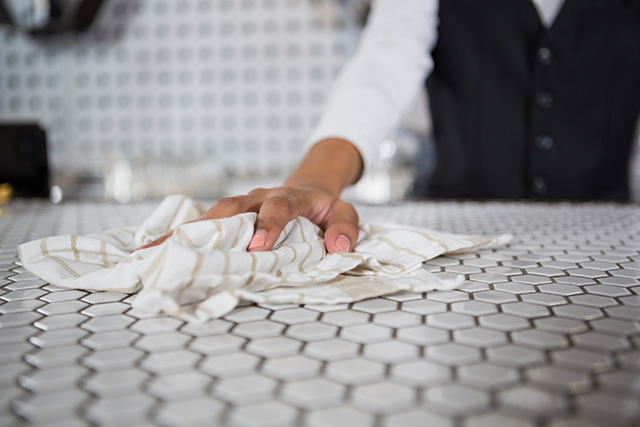 Posted in: Cooking Tips & Recipes