Thanksgiving Goodies for Your Commercial Food Warmers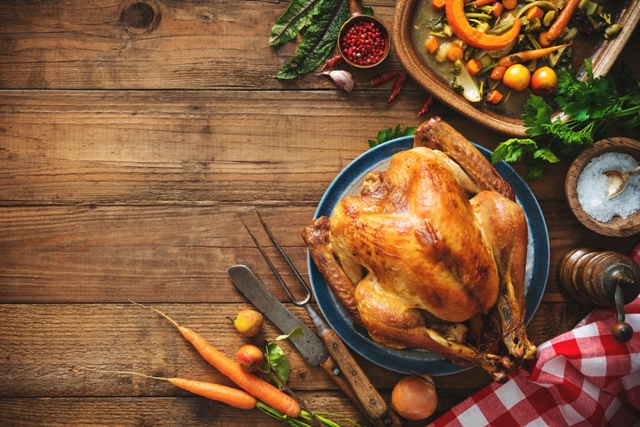 If you're planning your menus for November, be sure to fill your commercial food warmers with Thanksgiving goodies. Not every dish is designed to cook and hold, however. For some good recommendations along those lines, see the list below.
Thanksgiving Goodies to Cook and Hold
You're going to have turkey, of course, but why settle for something plain? Instead, consider this Roasted Turkey with Rosemary-Garlic Rub and Pan Gravy. Just be sure to do your research before setting your holding times and temperatures. While turkey will hold well for a reasonable amount of time, only the right treatment will keep this dish from drying out.
For a go-to side dish, you really can't go wrong with these amazing Extra-Buttery Mashed Spuds. The recipe promises simple prep and results that aim "straight for the brain's pleasure center." Yes, please.
This Wild Rice, Fruit, and Pecan Stuffing not only holds well in a warmer, but it can even be made the day before. Best of all? It's a stuffing option that contains no bread.
If you plan to serve dessert, this Pumpkin Bread Pudding with Spicy Caramel Apple Sauce will do well in your food warmers. Just be sure not to store all elements of the pudding in the food warmer. When the time comes to serve the dessert course, follow the directions in the recipe:
Spoon some of the Vanilla Bean Creme Anglaise into a shallow bowl, top with some of the bread pudding and drizzle with the Spicy Caramel Apple Sauce. Top with freshly whipped cream.
In Need of a New Warmer?
If you're in need of a new food warmer, we can help.
Here at Thermodyne Foodservice Products, Inc., we've spent the last thirty years producing top-quality warmers for commercial, industrial, and institutional kitchens. Feel free to contact us for more information on our premium products.
Posted in: Cooking Tips & Recipes