Keep Your Food Holding Cabinets Stocked for October
Whether this time of year is your favorite season or your least favorite, on one thing we can all agree: October has some amazing food holidays to celebrate. As you consider how best to keep your food warmers stocked this coming month, why not choose one of the following October-themed dishes?
October Is National Pizza Month
Since this holiday lasts all month, you have plenty of time to try different styles. Why not start with this Classic Mozzarella Grandma Pie before moving on to more creative fares, such as this Shrimp-and-Chorizo Pizza with Escarole and Manchego or an exotic Turkish Ground Lamb Pizza?
October 13 - Yorkshire Pudding Day
Probably the best source for this classic dish would be an English one. That's why we recommend the BBC's Best Yorkshire Pudding recipe. Though the ingredients are few and simple, the method must be followed precisely for the best results. Be sure to read the instructions carefully and follow them implicitly.
October 15 - National Mushroom Day
This Creamy Parmesan Garlic Mushroom Chicken is a warm, cozy option for mid-October. Best of all, the recipe has a quick prep time and is ready in just thirty minutes. Nice and easy.
October 25 - National Greasy Foods Day
Fortunately, this day comes but once a year, and we recommend that you celebrate with some classic soul food, sure to warm both body and heart. Check out the Food Lab's Southern Fried Chicken recipe. It's the perfect combination of juicy, crispy, and tender.
October 27 - National Potato Day
For this holiday, nothing could be simpler or tastier than a loaded baked potato. While the recipe offers recommended toppings, remember that you can always mix and match with your own favorites.
Conclusion
Whether you choose to celebrate October's food holidays or not, remember to keep your dishes hot and fresh in a quality food warmer. Here at Thermodyne Foodservice Products, Inc., we carry a full line of warmers for commercial, industrial, and institutional kitchens.
If you would like to hear more about our premium products, please feel free to contact us. We look forward to serving you.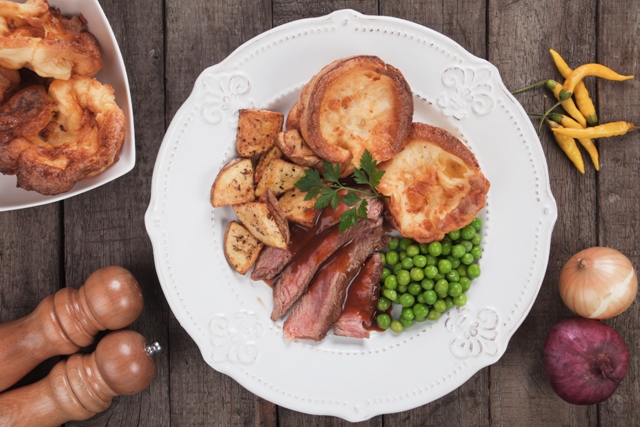 Posted in: Cooking Tips & Recipes